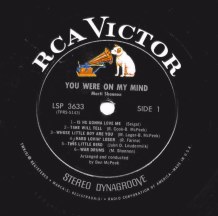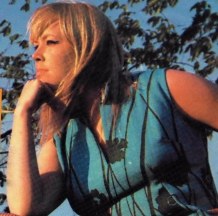 Marti Shannon : You were on my mind (LP: RCA Victor / LPM/LSP-3633, July,1966).
The D.C.-born Canadian Shannon's voice sounds like Nico with Judy Henski's lung power and Mary Travers as vocal coach. The album is a folk/rock mix of contemporary singer/songwriters (Paxton, Ian&Sylvia, Paul Simon et al), and was recorded with Nashville sidemen in RCA's Studio B in April, 1966. She does a good version of "Hard lovin' loser".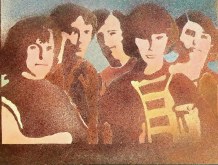 the group is:
Tom Carvey - guitar, vocals
Paul Johnson - guitar
Steve Pugh - bass
Terry Hand - drums
Jack Ryan - autoharp, harmonica, vocals
The Everpresent Fullness
( LP - White Whale Records, WW-7132, 1970).
The album itself was allegedly recorded in 1966, but not released until 1970. Very much a 1966-esque album, it features a fairly faithful recording of the John Sebastian adaptation of "Wild about my lovin' " and I think they either shared publishers or management or both. The catch here is their recording of Fariña's "One way ticket", retitled as "Leavin' California" (but probably not the same one copyrighted by

William Cadieux
in late 1970), and songwriting credit given to the group and published through Ishmael Music.